Whether your aim is to make some massive gains or lose weight – there's a battle we must all win – and it's not with the scale. The battle we need to win is with our own body. Your body is trying to SABOTAGE you and stop you from reaching your goals – but there are steps you can take to avoid this happening. Let's get into this…
What's your goal?
Is it to get as big as possible?
Or…
Is it to get lean AF?
Regardless of your goals – we all know what we need to do:
Find the correct diet for your needs, work hard at the gym and rest.
That's about it, really…
Of course, we could break each of those down further – but that's not what this is about.
This isn't about dieting or working out…
It's about winning the battle against the homeostasis that our body wants to stay at.
If you've ever gone on a weight loss or weight gain journey..
Then you may or may not have felt like your body was waging a war against you.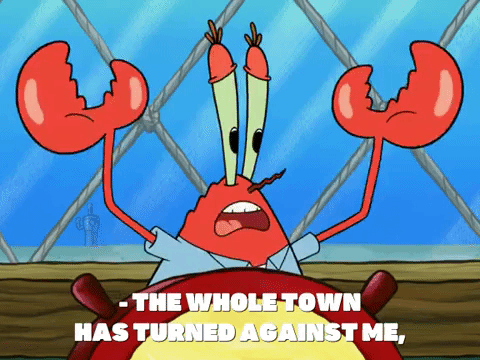 If you have…
You're not alone.
It turns out that when you kickstart any change to your body – it might just hit you back with a curveball you didn't see coming.
Like you're trying to lose some pounds – you're doing everything right – but then you step on the scale and find out not only did you not lose any weight…
But you've gained a pound or two.
THAT kind of curveball.
Well, it turns out there's a reason this happens to many of us…
But it took science to figure it out.
Your Body Is Trying To SABOTAGE You
Have you ever gone through this battle?
You might have thought it was all in your head – but I'm here to tell you…
It ain't.
Scientists have unraveled a sneaky phenomenon: when you dial up the physical hustle and cut down on the food – your body might just pull a fast one on you by dialing down the calories it burns each day.
Yeah, you heard that right…
As you sweat it out in the gym and chow down on healthier choices – your body slyly decides to play it cool outside the workout zone by reducing those non-exercise activities (think pacing around or even fidgeting) that actually torch calories.
Don't go thinking your body's gone rogue on you…
It's just following an ancient script – as we are wired to preserve energy.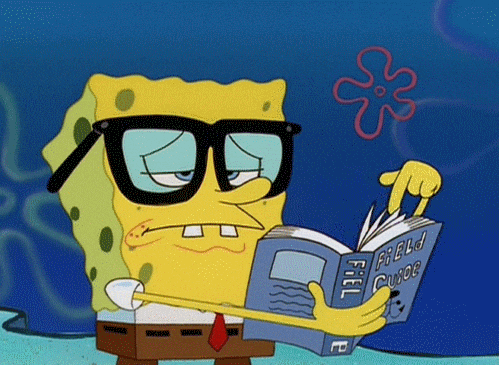 Your body doesn't want to work too hard…
It really wants to do just enough – and will find sneaky ways to save precious calories – including changing things that seem like habits.
There's a fancy term for it: "adaptive thermogenesis."
It's like your body's stealth mode to save every last calorie it can.
How messed up is that?
You're doing everything right…
But your body's like, "Nope… I don't WANT you to get thinner! You never know when food is going to be scarce! What are you crazy?"
However, it does it when you're trying to GAIN weight too…
If you're trying to gain weight – you'll find that your body will want more rest.
You want to wake up early and head to the gym – or you want to hit it after work…
But your body just isn't on the same page as your brain.
Same/same.
But the rest of the article is more for losing weight…
And what you can do to stop the regression.
Show Your Body Who's Boss
So, now that you know the problem…
What's the game plan?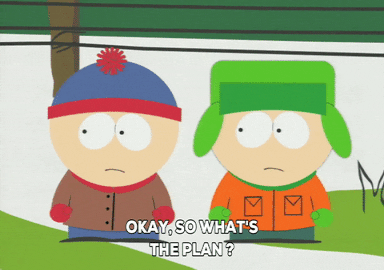 Well, if you're trying to lose weight – you can start by keeping tabs on your steps.
You might not even notice the sneaky slide into sedentary mode.
Tracking your steps is your reality check and ticket to action…
And those savage calorie cuts you were planning?
Hold your horses – as it may be time for a stealth approach…
Try dropping the calories gradually instead of going cold turkey.
This may be exactly what the doctor ordered…
And there's science behind it to show that this works
In a study, a bunch of participants slashed their daily intake by half. The result? Their bodies hit back by slashing their calorie burn by a whopping 178 calories within a week.
Those who embraced the burn better were rewarded with a golden ticket—a 5-pound edge in the six-week weight loss hustle.
Not bad, right?
Yet, everybody wants to go the whole nine yards out of the gate…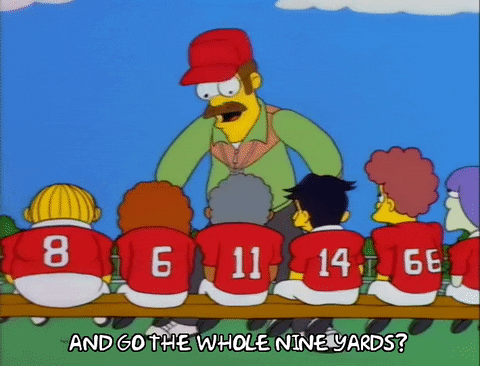 But you don't have to. 
Step-By-Step Battle Plan
Here's the playbook for going to battle with your own body—on your OWN terms:
1. Outsmart – Don't Outmuscle: Instead of a brutal calorie massacre – go tactical (I love that word).
Gradually cut those calories is an easier and more achievable path to victory than dropping down to a huge calorie deficit over night.
Your goal? Losing weight without feeling like you're stranded in a food desert…
So, ease into it.
2. Level Up Gradually: Charging into battle at full throttle? Not your style.
Rise to the occasion by amping up your workout intensity step by step as well.
Smart moves will save you from the battlefield injuries…
And give you an edge when building strength – because your connective tissues have time to keep up.
3. March Forward: Here's where it gets real – keep an eagle eye on those steps.
If your stride's slacking – then you've got to make sure you're hitting that low-impact cardio a little harder.
By doing so – it allows you to outwalk the slowdown and give your body's sabotage attempt the proverbial middle finger…
Take control and count your steps.
Why Does Your Body HATE You? 
Well, it really doesn't…
It's just playing by the rules it's known for thousands and thousands of years.
Remember, it's only been the past 100 years where people TRULY had a surplus of food to eat…
Before that – you ate what you grew on your land, caught in a wild body of water or hunted down.
There weren't grocery stores on every corner making it easy and convenient for you to find food…
You had to WORK for your meal – and your body's DNA remembers that.
However…
Now that you're in the know…
It's time to rewrite those rules and turn the tables.
You're the general here…
Commanding the troops in this fight.
So lock and load, soldier…
It's time to conquer the battlefield within and emerge victorious on the scale.
"Because the beauty of the human body is that it hasn't a single muscle which doesn't serve its purpose; that there's not a line wasted; that every detail of it fits one idea, the idea of a man and the life of a man." – Ayn Rand
Editor's Note: Your body may not want you to lose weight – even though your brain wants to. If your body starts rebelling – there's help outside of what was discussed today. Our line of LIPO-6 fat burners will give you the edge in your weight-loss journey. Whether it's our NIGHTTIME formula, UC (Ultra Concentrated) or our OG LIPO-6 Black – we've got your back! Grab one or more formulas to help you reach your goals. 
---