Think going to the gym is simply for aesthetics? Both mental and physical strength are CRUCIAL for a successful society – as the lack of these attributes leads to fear and death. So, why are strong men so looked down upon these days? Can our society survive without strong men? Let's get into this…
If you're reading this right now…
I can make some assumptions about you.
Some are obvious…
Like you probably go to the gym at least 3 days a week (if not more), take your nutrition seriously and most likely – you're generally one of the biggest dudes in the gym.
Others…
Not as much.
Like, you're probably a hard worker, love your country and most likely – have Right-leaning political views.
Now, while these assumptions may not be dead on – odds are they're pretty damned close.
I can make these assumptions…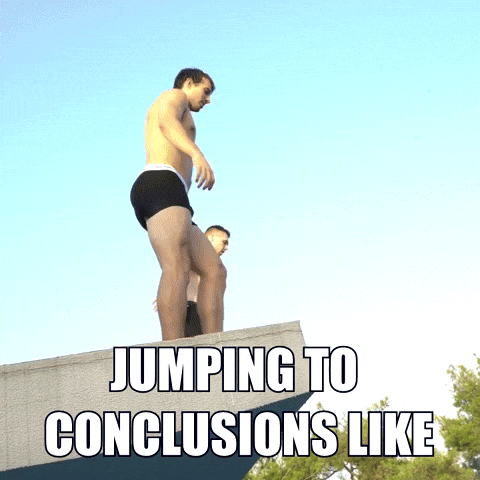 Not only because I'm falling under these categories myself – but also because I've done some reading and researching about men that have strength listed as a virtue – and they tend to have these SAME attributes and tendencies.
If you're reading a blog put out by a company that sells nutritional supplements…
Odds are – you value strength.
If you value strength…
Then you probably align with the above statements.
Even more, if this IS you – I salute a fellow brother-(or sister)-in-arms – and want to thank you for adding something to our society…
Because strong men and women are CRUCIAL to the survival and success of any community.
However, for this article – we're going to be focusing on men…
As it's off the backs of men that our world has been built.
Can Our Society SURVIVE Without Strong Men? 
Now, before anybody comes at me over the importance of women in the building of a strong society – know that I women play a crucial role as well…
But it's generally not women on the tops of skyscrapers or digging in mines – it's the male species – and if we're going to TRULY make it going forward…
We're going to need a whole new generation of strong men to carry the load – because it's absolutely essential for societies to have men who embody strength in its various forms if they want their world to survive.
By now, you've most likely heard the quote from G. Michael Hopf's book, Those Who Remain – but if you haven't – it goes like this:
"Hard times create strong men, strong men create good times, good times create weak men, and weak men create hard times."
Right now, we're in a time of weak men creating hard times…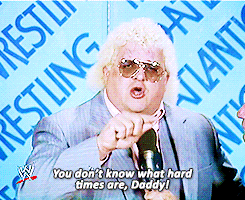 And there may be no stopping it.
However, that doesn't mean we can't pass on the knowledge to the next generation…
The generation that's going to have to rebuild from the mess we're leaving.
So, let's give them the blueprint…
Mental Strength: The Stoic Mindset
In a society plagued by distractions and constant stimuli…
Cultivating mental strength has become crucial – and nothing can breed mental strength like having a stoic mindset.
Stoicism is an ancient philosophy that endorses embracing challenges with resilience and inner strength…
And we're going to use this as the guiding light.
Men who possess mental fortitude are better equipped to navigate the turbulent waters of life…
And are better able to handle setbacks with grace and find opportunities amidst adversity.
Stoicism has 5 basic rules:
Stoic Rule 1 – Accept what you can and can't control.
Stoic Rule 2 – Accept fate.
Stoic Rule 3 – Accept death.
Stoic Rule 4 – Accept that your happiness is your OWN responsibility.
Stoic Rule 5 – Accept that life is change.
Follow these rules – and you'll be well on your way to building a stronger and tougher mindset…
And helping add something significant – rather than take away from – our society.
Physical Strength: A REAL Flex
In an age of desk jobs and online shopping – the need for physical strength often takes a backseat…
However, physical prowess is not just about vanity or impressing others at the gym.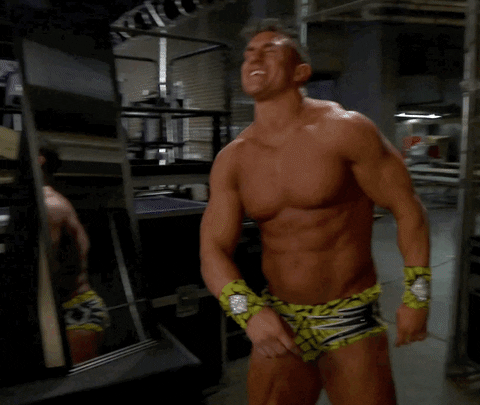 Well, it may be for some…
But for many of us – it means a LOT more.
Building a strong, healthy body enhances overall well-being and empowers individuals to take on life's challenges head-on…
Strong men possess the vitality and stamina necessary to tackle demanding tasks.
Whether it's defending your loved ones from a charging grizzly bear or carrying all the groceries in one trip…
Having some measure of physical strength is STILL incredibly important.
The strongest man I've ever seen in person never stepped foot inside of a gym…
He was a guy I met during my BRIEF foray into construction – known only as Big Mike.
I watched this 6 foot 4 inch, 300 plus pound, beer-guzzling and quiet mountain of a man – carry cinder blocks, 6 at a time – up 2 and 3 flights of stairs for 10 hours – with ease.
Meanwhile – I was struggling with 4 – and I worked out daily.
I also watched him put 4 bags of concrete – 2 on each shoulder – and carry them up those same stairs…
I could do one.
We need strong men to build our cities… to build our houses and our roads.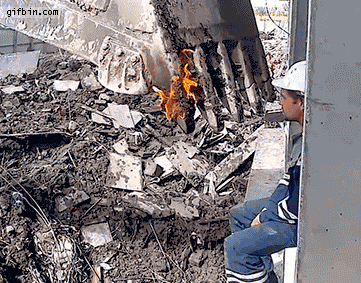 Yet, so many "white collared" weak men look DOWN upon men like Big Mike…
When he should be revered.
Role Models for RESILIENCE
In a world where instant gratification and quick fixes abound – society craves role models who embody resilience – even though sometimes, they don't know it.
Mentally and physically strong men serve as beacons of inspiration…
Demonstrating the importance of perseverance and determination.
They show us that setbacks are not roadblocks…
But mere stepping stones on the path to success.
These role models inspire others to push their limits – face their fears – and emerge stronger.
As much as I disagree with a few of his views…
Arnold Schwartzenegger is one of these men.
https://media.giphy.com/media/3NeTe6RFL2Z3y4CAEq/giphy.gif
He had a LOT of roadblocks to overcome – didn't speak English, when he did he had a thick accent and couldn't act to save his life…
Yet, he became the biggest action star in the world – as well as the Governor of California.
Strength: The Catalyst for Change
Societies thrive when they have men who are unafraid to challenge the status quo…
Strength – both mental and physical – empowers individuals to take risks, stand up for their beliefs and effect positive change.
It requires courage to go against the majority, to challenge injustice and fight for what is right.
Strong men – armed with conviction and resilience – often become catalysts for progress and bring about the TRUE transformative shifts in society.
For example, whether you love him or hate him…
Donald Trump was a catalyst for change.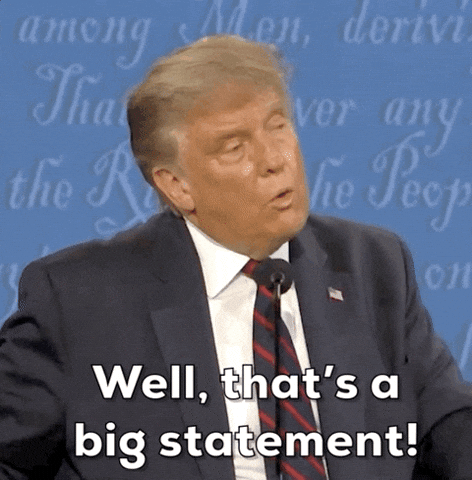 He wasn't a politician…
He was a New York real estate developer who shook up the American political system – for the better.
He shined a light on the US government inadequacies…
And will change the way we look at our elected leaders going forward – which is good – because they're going to have to look to these leaders to rebuild our world in the years to come.
Can Society Survive Without Strong Men?
Well…
Can it?
Yes, it can survive…
But it won't thrive.
Strong men are necessary for success…
Without them – we don't have TRUE leaders.
Cultivating mental and physical strength not only benefits individuals – but society as a whole.
Men who embody these qualities become beacons of inspiration – reminding us of the importance of resilience, determination, and change.
Our job is simple…
Don't let this mindset die out.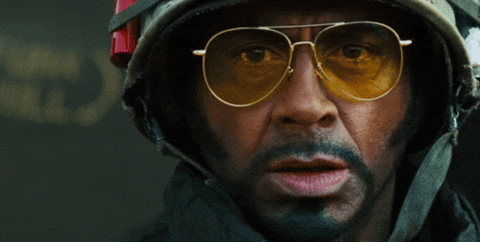 We need to be the solid oak that refuses to move.
Sure, we can bend and sway – but we should never move…
Because the future of humanity depends on it. 
"We sleep soundly in our beds because rough men stand ready in the night to visit violence on those who would do us harm." – Winston Churchill

Editor's Note: Something else stoics say? That hard work is its own reward. Well, we say that's bullshit. Reward is what you get AFTER the work is done. You get rewarded FOR your work. This is why we started our own Rewards Program. We want to reward those loyal to Nutrex by giving them a way to save money. The more you spend – the bigger the reward – the bigger the savings you get! It's very simple – sign up, earn points, redeem them. You can join our Rewards Program and start saving money today by following THIS link.
---