What is it about Americans and rooting for the underdog? Why do people pull for the person that's seemed to go through the most adversity? It's written into our American DNA…
General George S. Patton put it best…
"Americans LOVE a winner… and will not tolerate a loser. Americans play to win all the time. That's why Americans have never lost and will never lose a war. The very thought of losing is hateful to Americans."
And he's right.
Here in the US – we love winning…
We love everything about it: the accolades, the fame, the fortune, the gold trophies…
And we can't stand losing.
Now, I'm sure NO culture enjoys losing…
But in America – there's something about losing that is so painful to our psyche – that we loathe it with all of our being.
That's starting to change a little…
We're finally starting to become "civilized" in that respect – but we still hate losing.
Don't believe me?
Watch any US-based sports and watch the faces of the side that loses after any kind of contest or competition…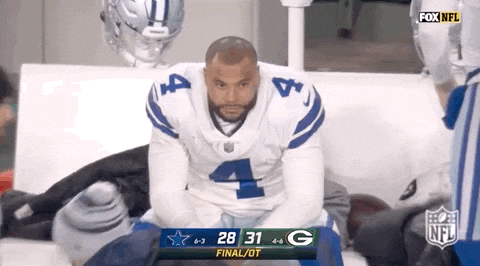 If you don't think we hate losing still – you haven't been paying attention.
And the people that hate losing WORSE than the actual athletes?
The fans of a team or person…
When their side loses – they start talking about how badly they suck and what they "should have done" to win.
Yeah, Americans love winners…
But there's something they love more.
They love a redemption story.
They hate losers…
But they love when somebody loses – goes away and gets better – comes back and flips the script.
We love the underdog…
But why?
Well, I'm about to tell you.
Why Do We Root For The Underdog?
Even though it's an easy question…
There's no easy answer.
Why do we tend to root for the underdog? What is about the people that have faced adversity and come back that really hits home for many in the Western world?
The answer comes down to the one thing that connects us all…
Emotion.
Everybody on the face of this earth – can identify with losing.
It's because that person (or people) have gone through adversity…
And we can relate to that.
We can connect to the same emotions and feelings that drove them to go back to the drawing board and forced them to make changes.
We know what that feels like…
Which is why we tend to root for the underdog.
We understand the mental battles they went through to get to a place where they're winning enough to get noticed.
This is why we can't help but pull for them…
Because we ARE them.
We see a bit of ourselves in them…
And we're really pulling for "US" to win.
We saw an example of this earlier this month in a much-anticipated and much ballyhooed MMA fight between two champions of the UFC.
The 145 pound champ – Alexander Volkanovski from Australia was set to take on Dagestani powerhouse and 155 pound champ Islam Makhachev.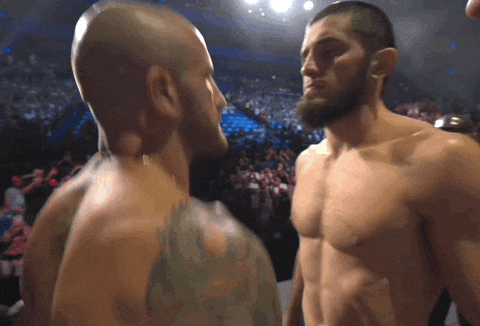 Nobody expected Volk to win…
He was the smaller fighter and the Dagestanis have been destroying their opponents for years – as their wrestling for MMA seems to be light years ahead of the rest of the world.
So, as you can guess…
People began pulling for Volk.
Let's Hear It For The Little Guy
He was smaller…
He was supposed to get mauled…
And he proved EVERYBODY wrong.
Did he win?
No…
He lost, in fact – but the decision was controversial – as a LOT of people had him winning the fight… even some of the best analysts in the sport.
Now, I know neither one of them are "American" – but the UFC is an American-based company and their following is mostly here in the US.
It was a fun fight to watch…
Made even MORE exciting by the fact that the smaller fighter was taking the fight to the guy that was supposed to be the new boogieman of the UFC.
Volk may not have gotten the decision on paper…
But his stock went UP after that fight.
It was glorious…
A true "Rocky" moment.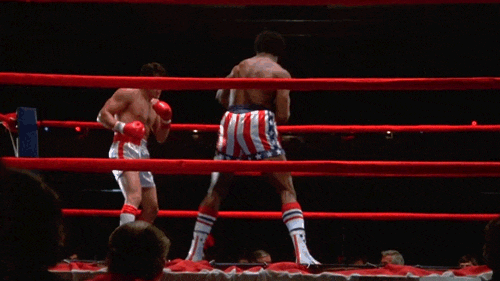 And isn't that what we all dream about?
Being the hero?
Volk gained more fans and more of a following that day than being the long-time champ of the 145 pound division…
But it was more than that.
He was the kid standing up to the bully in the school… and didn't back down.
Not only did he not back down…
By all intents and purposes – he bet him.
And that's exactly why we pull for underdogs.
We've all been bullied…
We've all been told we can't do something…
And the idea of somebody sticking their middle finger in the face of their naysayer connects to all of us.
But…
The biggest reason we pull for the underdog – is it gives us hope.
It gives us hope for victory in our own battles…
For a favorable outcome for whatever we're going through.
We root for the underdog – especially here in America…
Because America was built BY underdogs.
Rooting For Underdogs Is Part Of America's DNA
Our forefathers were the outcasts…
They were the people who were told they could never make it out in the great wilderness.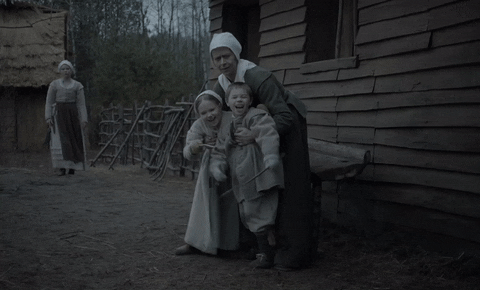 It was that underdog mentality that made it possible for us to carve out the most powerful nation that has ever existed.
We were the underdog for centuries…
Until Japan thought the best course of action on December 7th, 1941 – was to bomb our Pacific fleet and, in their words – "awaken a sleeping giant".
World War II was our redemption…
And we've been doing our best to be an agent of freedom and equality since then.
Have we fallen short a few times?
Absolutely…
But since being bullied – we've tried our damndest to shut down the practice – and we haven't always been right.
But we've tried…
Not a lot of country's have.
While we're no longer underdogs – we haven't lost that identity.
It's still there.
And till it's gone – and I hope it never leaves – we will always pull for the little guy…
Rooting for the underdog is written into America's DNA. 
"Life is never more fun than when you're the underdog competing against the giants." – Ross Perot