If you're into fitness and watching the recent trends – then you've probably seen or heard the term "nootropics" popping up more and more these days. But what are they? Do they work? And… why are nootropics so hot these days? Let's get into this…
Did you know that even with the wonders of modern science…
We really don't know enough about the engine that drives us – the brain.
Actually, it's not really the engine – it's the driver…
The engine would probably be the heart – but our brain is in the driver's seat and tells our body where it needs to go and what it should do – so, "driver" is more accurate.
But in truth – our brains are much more than that…
They're our "reality makers".
Everything we do and everything we experience is only "real" because our brain perceives it…
Yet we know so little about how they function and work in that capacity.
We take our cognitive abilities for granted – assuming that we'll always be able to think clearly, remember things and stay focused…
But the truth is – our brains are incredibly complex and there's still so much we don't understand about them – and so, there is much we don't understand about ourselves.
Now, I didn't mean to get so deep and philosophical – but man…
Our brains are incredible things – and if you've ever experimented with psychedelics – then you know just how weird our perception of reality can be.
I mean… that's what I heard.
From a friend of mine… 😉😉😉
Anywho…
We really don't know enough about the brain…
But we are learning ways to help it function better.
If you're into any kind of fitness these days, then you may have heard the term "nootropics" being thrown around in your circle.
But…
What exactly are they?
Why Are Nootropics So Hot These Days? 
Nootropics are a class of substances that are believed to enhance cognitive function, memory, focus, and creativity…
They're commonly known as "smart drugs" or "brain boosters" – and they're quickly rising in popularity in the fitness world.
But why?
What is it about nootropics that it seems the entire fitness world is embracing them?
Well, it all begins with motivation and the difficulty of training.
For many – working out can be tough – both physically and mentally – because it's not just about pushing your body to its limits…
It's also about staying focused, motivated, and energized throughout your sesh.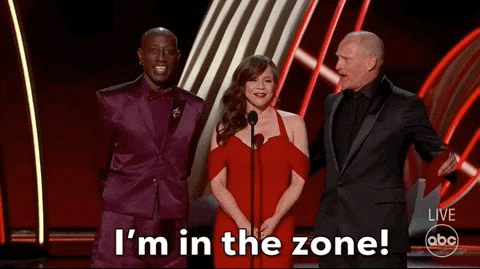 That's where nootropics come in.
They can give you an extra edge, help you to push through mental barriers, and stay focused on your goals.
So, what are some of the benefits of using nootropics for training?
Let's take a closer look.
Benefits of Nootropics for Training
Increased focus and concentration: Nootropics are believed to enhance cognitive function – like focus and concentration.
This can be especially helpful when you're trying to stay focused on a particular exercise and body part…
Especially when you're in a gym that's full of distractions.
Hot chicks (or dudes) – influencers – grunters – noobs – whackos – weirdos – talkers…
Sometimes – you're lucky if you can get any work in at all.
Nootropics can help keep the distractions at bay so you can do the work you need to do to reach your goals.
Improved memory: Some nootropics are believed to improve memory and learning ability…
Which can be helpful when you're trying to remember the workout you're trying to emulate after seeing it once on Instagram.
Also, if you're anything like me – you may get lost in your rep count…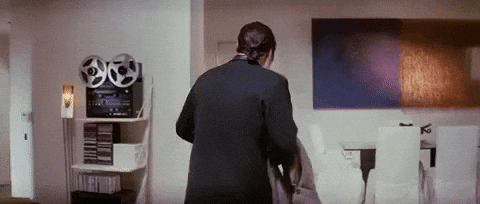 I tend not to count – and just go till failure – but sometimes, I start and then stop – and can't remember what rep I'm on.
I hate that…
Good to see there may be something that can help.
Increased motivation: Nootropics are also believed to increase motivation and drive…
That's important – especially if you want to stay committed to your goals – especially when you're feeling tired and unmotivated.
We shared an article on motivation recently highlighting WHY motivation is a terrible thing to count on to help you reach your goals…
But it's also nice that you can pop some easy motivation when you need it.
Reduced fatigue: Some nootropics are believed to reduce fatigue and improve endurance…
This allows you to work out for longer periods of time without feeling exhausted.
For the vast majority – training is what happens either before or after our REAL job is done…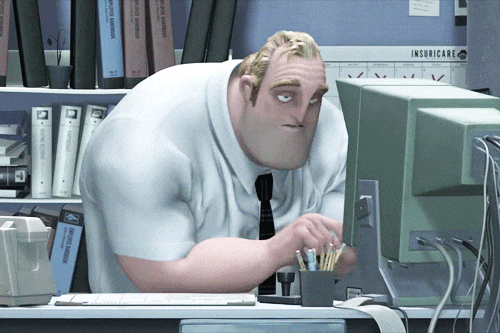 So, getting some help reducing fatigue makes nootropics a "go to" for helping increase your endurance.
Enhanced mood: Some nootropics are believed to enhance mood and reduce anxiety and stress…
This can be helpful when you're feeling nervous or overwhelmed.
If you feel good – you perform – plain and simple…
And if nootropics can help you enhance your mood – then odds are those feelings will be translated to how you perform in the gym.
That's pretty much the main reasons people take nootropics…
As you can see there are a wide range of benies…
But that doesn't answer the BIGGER question:
What Are The TOP Nootropics For Training? 
Now that you have an idea of the benefits of nootropics…
Let's take a look at some of the most popular nootropics on the market today.
Caffeine: Ahhhh, caffeine… or as I like to call it – "Old Faithful".
You probably already know about the benefits of caffeine for improving focus and energy…
But did you know that it's also a popular nootropic?
Research has shown that caffeine can improve cognitive function – including attention and alertness – making it a great choice for pre-workout supplementation.(1)
I've long told people that my favorite pre-workout supplement (until I discovered OUTLIFT) was always just a plain old cup of coffee…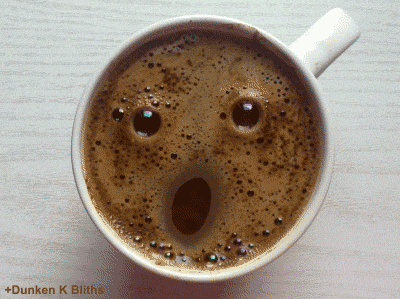 I knew I was on the right track!
Creatine: Creatine is a popular supplement for bodybuilders and athletes, that's for sure…
But did you know that it's also a nootropic?
Recent research has shown that creatine can improve cognitive function – including memory and learning ability. (2)
Creatine was often just looked at as something to put on size and gain strength…
Not many people were looking at it for its effects on the ol' melon – but it's good to see that if you're using it – it's doing more than just building your body!
L-Theanine: L-Theanine is an amino acid found in green tea that has been shown to reduce anxiety and improve mood…
When this nootropic is combined with caffeine – it can improve cognitive function and focus – making it a popular ingredient for pre-workout supplementation. (3)
However, taken on its own – can help people relax before bed…
And a cocktail of this ingredient, with magnesium threonate and apigenin can be the perfect sleep time combo for those that have trouble falling asleep.
Its versatility is a good reason to add this to your rotation.
And Now… Something More Exotic
Rhodiola Rosea: Rhodiola Rosea is an adaptogenic herb that has been used for centuries to reduce stress and improve cognitive function…
Research has shown that it can improve mental performance and reduce fatigue – which is why we're putting it on our list. (4)
But that's not all…
Rhodiola Rosea has also been shown to increase the production of ATP – the primary source of energy for the body – and improve your ability to use oxygen during exercise.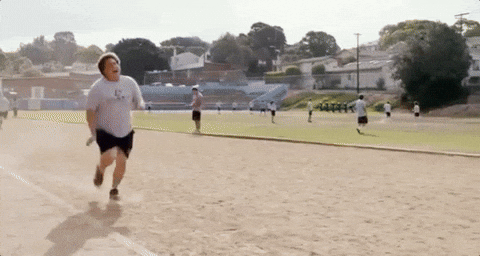 Making it perfect for endurance athletes and strength athletes alike.
Not only that…
But it may also help to reduce muscle damage and inflammation – which means it could help you recover FASTER – making it one of the most well-rouned nootropics out there.
Bacopa Monnieri: Bacopa Monnieri is an herb that has been used in Ayurvedic medicine for centuries to improve cognitive function…
Research has shown that it can improve memory and learning ability – which is great for specific sports athletes who are trying to pick up a new skill. (5)
Even more, Bacopa Monnieri has been found to improve information processing and attention, as well as to reduce anxiety and improve mood…
Which is great for any adult taking on a new task or going back to school – but there's more to this herb when keeping the elderly in mind.
Bacopa monnieri may also have potential benefits for neurological and psychiatric conditions…
Studies have shown that it may improve symptoms of Alzheimer's disease, dementia, epilepsy, and may have neuroprotective effects against oxidative stress and inflammation.
Making it a great supplement for overall brain health.
That's a pretty comprehensive list for you to mull over…
Are Nootropics Here To Stay?
We've all seen health trends come and go…
So, it's a fair question to ask about whether or not nootropics will have any longevity.
Honestly, with the way society is moving…
I can see nootropics being en vogue for years to come.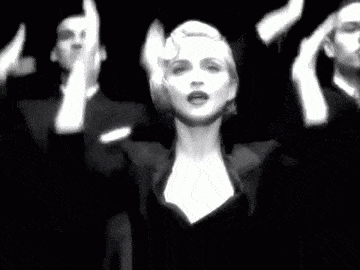 Performance is one of the most important aspects of sports…
And even more important – getting the edge on the competition – and nootropics are the undiscovered secret to getting that competitive edge.
There are enough rules and regulations in place in most organizations that keep the physical aspect rather close…
Meaning two athletes aren't that dissimilar physically – as there are rules that keep the physical playing field even.
However, if you were to start introducing nootropics to the mix – it could definitely give you a mental edge over your competition…
And in the long run – isn't that more significant?
Of course, only time will tell…
But the odds are – nootropics are here to stay – and after reading about the benefits it's easy to see why.
It's a smart idea to take care of your brain, peeps…
And we just showed you how you can start.
Good luck! 
"Reality is what we take to be true. What we take to be true is our reality." – Gary Zukav
Editor's Note: There are PLENTY of nootropics out there – so, if you're looking to get that edge over your competition or contemporaries – you may want to look into adding some to your daily routine. OUTLIFT contains MULTIPLE nootropics – with some from the above list – and others we didn't discuss. If you want to get a competitive edge – you may want to give OUTLIFT a try… you can get your supply by clicking HERE. 
---
---