For decades – caffeine has been the stimulant of choice for bodybuilders and strength athletes alike – but is caffeine beneficial for your gains? Does it have a positive or negative impact on your body? We did a deep dive to help answer those questions – let's get into this…
Even though Nutrex has some of the most incredible and powerful pre workout formulas under the sun…
I'm old school – and prefer a hot cup of coffee before heading into the gym.
Don't get me wrong – I love the way our pre workout tastes – especially OUTLIFT's Gummy Bear flavor…
But I like the way the hot coffee makes me instantly sweat.
I like to slam a medium cup of Dunkin or Wawa – then head to war inside the iron dungeon.
That's what it is to me…
War.
I enjoy it about as much as a root canal – but I understand how important it is to health and longevity – so here I am, lifting 34 years now.
Anywho, caffeine…
Did you know that pro baseball players aren't allowed to drink it before games?
That lets you know how potent this drug is.
And make no mistake – caffeine IS a drug.
But for many, caffeine is the beloved morning boost that gets them going.
It's long been a subject of debate when it comes to its impact on gym performance…
While its history as a powerful stimulant is widely known – its effect on bodybuilding progress is a matter of contention.
As a legal stimulant used by athletes to enhance exercise performance and stimulate weight loss – caffeine has been around for ages, however…
The argument revolves around its potential to elevate stress levels in individuals already experiencing exercise-induced stress.
While caffeine offers benefits for athletic performance and bodybuilding – it's CRUCIAL to acknowledge that it's not all lilies and roses.
Is Caffeine Beneficial For Your Gains?
Caffeine is a natural stimulant found in coffee, tea, and cacao plants – primarily affects the brain by stimulating the central nervous system.
How?
By blocking the relaxation neurotransmitter – adenosine – caffeine enhances alertness and prevents exhaustion.
If you've ever had a cup late at night – you know what I'm talking about…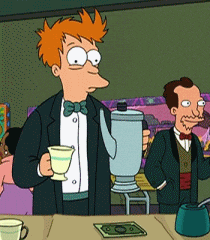 And although caffeine boasts benefits like aiding weight loss, improving performance, and promoting gut health – it can also lead to anxiety, restlessness, poor sleep, headaches and high blood pressure.
In fact – many of our fat burner supplements and pre-workouts contain caffeine but we also do the research to find the right dosage to ensure progress rather than regression.
So, yes…
Caffeine can be beneficial for your gains – but it also has a downside.
But we'll get to those…
First, let's look at the some benefits.
The Upsides of Caffeine
Caffeine can be the perfect aid for weight loss by initiating lipolysis – which prompts the release of free fatty acids for energy from stored fat.
This metabolic boost aids in burning stored fat for fuel during intense workouts – which is exactly what bodybuilders and strength athletes need to progress.
As a stimulant that blocks adenosine receptors – caffeine prevents sensations of exhaustion and relaxation in the brain – providing mental energy for relentless gym sessions and quick results.
Must be why I've been an avid consumer before my lifting sessions…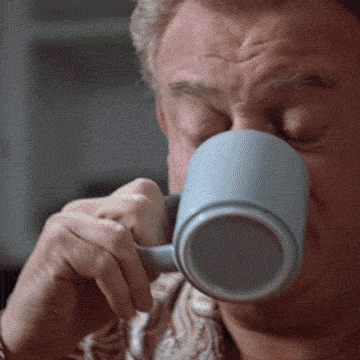 But there's more – because additionally – the rise in dopamine and norepinephrine levels enhances mood and brain function…
Which is why you can focus a little better with some caffeine in your system.
I know for me – after that cup of coffee – I can zero in on what I'm trying to do…
Whether that BJJ or lifting.
What's weird is – it has the opposite effect on me when I'm not doing something physical.
If I'm just sitting around working or reading or whatever – coffee makes me a little ADD…
Which is why I only try to drink one cup a day – and use it only when I feel like I need it.
Awareness of Caffeine's Downside
Now, while caffeine offers numerous benefits…
Excessive consumption can counteract progress and lead to negative outcomes.
Consuming too much caffeine can elevate anxiety, stress levels, and cortisol…
If you've ever overdid it on caffeine – you know exactly what I'm talking about.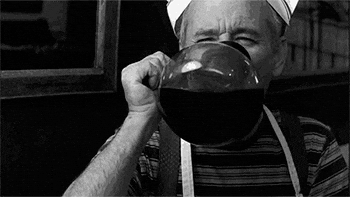 Elevated cortisol levels can hinder natural recovery processes – especially if consumed immediately after a workout…
So, if you're one of those that enjoy some post-workout caffeine – you may want to consider waiting a few hours before ingesting it.
I can't stress how important monitoring caffeine intake truly is…
With varying caffeine levels in different coffee brands – it's important to be mindful of the amount consumed – especially for those taking caffeine through supplements.
Unintentional excessive intake can result in jitters and anxiety – and even nausea…
So, the proper timing of caffeine intake is essential to ensure it works to your advantage rather than detriment.
Is Caffeine Beneficial For Your Gains?
Caffeine – when used appropriately – is a remarkable stimulant that naturally boosts energy levels and aids in weight loss.
It can lead to increased strength, energy and focus in the gym…
However – like with most drugs – misusing or abusing caffeine can have severe health consequences.
Opt for coffee or tea over sugary drinks – but be mindful of caffeine intake – particularly when consuming fat burners or pre-workout supplements.
Ultimately, caffeine is not a necessity…
If you naturally possess ample energy or are sensitive to caffeine – there are alternative ways to achieve significant gym growth.
However, when caffeine is used in moderation it can be beneficial for those seeking progress.
Be smart!
You're not an idiot…
Keep on savoring your morning and afternoon coffees…
I know I do.
Just don't get all jacked up…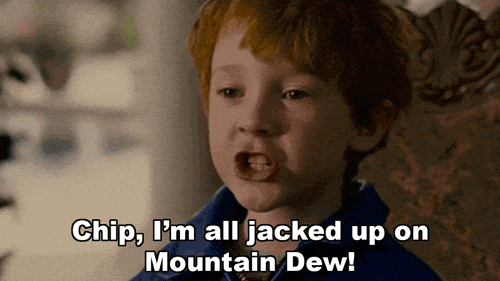 That doesn't help anybody – especially your gains. 
"Sometimes you have good days, and sometimes you have bad days. It really depends on how much caffeine you've had." – Chris Colfer

Editor's Note: When it comes to caffeine – some people depend on their coffee for that instant bolt of energy. However, that sweet nectar of the gods isn't for everybody. For those people – there are alternatives. Nutrex has an incredible option in Caffeine 200. With 200 mg of caffeine in every pill – you can get all the benefits of drinking a hot cup of Joe – without the taste or heat. Grab some today so you can destroy your next training session!
---