While the idea of gyms have been around for millennia – they weren't widely accepted or attended till the mid-to-late 20th Century. Before that – people built strength the old fashioned way – by surviving their harsh reality. Is there anything we can take from our ancestors to get bigger? You can train like a barbarian and get HUGE. Let's get into this…
If you're a Gen X'r like me – then you probably remember your first introduction to bodybuilding…
I remember mine: seeing Conan for the first time.
My grandparents were babysitting me and somehow allowed me to watch Conan the Barbarian on HBO (how they let an 8-year-old watch that movie – I'll never know – but I'm glad they did!)…
And the scene where you see him pushing the Wheel of Pain around and see the muscles in his arms and back – I knew then that I wanted to look like him when I grew up.
The problem?
I was eight – and lived out in the boonies of South Florida – so, there wasn't a gym around even if I was able to go.
However, that didn't stop young Shawn from running around the woods and lifting logs or rocks or even cinder blocks…
Of course, that didn't last long – to an 8-year-old – working out gets boring REAL quick.
So, baseball and Star Wars and skateboarding and jumping ramps on my bike – took me away from my goal of looking like Conan…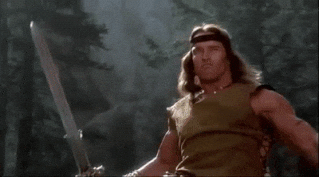 But don't think for a single second that idea EVER left my mind.
Just like the idea of building up my body in the same manner as Conan didn't leave my mind either…
I've wondered for DECADES now – is it possible to build a Conan-like physique by just using what we find in nature?
Now, don't get me wrong…
I understand that Arnold used weights and machines to build his body up to play that iconic character – so I KNOW the Wheel of Pain didn't build Arnold.
But…
Could nature build up a physique worthy of the most famous barbarian of all time?
Maybe…
Because in a world obsessed with steel and iron – the wilderness calls, as rocks and trees could provide what steel and iron do – and MORE.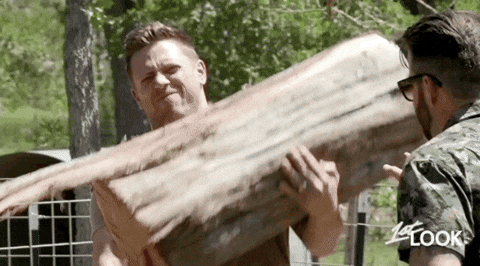 It may be time to swap the gym's neon lights for the sun's gentle glow and the sounds of clanging weights for singing birds and running water…
Because you CAN train like a barbarian and get huge – here's how to do it…
The Great Outdoors vs. The Gym
Why hit the trails instead of the treadmill?
First, nature offers boundless freedom…
Where you're limited by the confines (and rules) of a gym – you can run as far as your legs can take you – or lift as many rocks as you need to without ever having to wait for machines or worry about sounding of "Lunk Alarms".
You're free to lift however you want for as long as you want…
The only thing you've got to truly worry about is weather and wildlife.
Second, training outside provides a refreshing escape.
Not to get too tree-huggy – but the healing power of sunlight and fresh air boosts your mood and overall well-being…
This is scientifically proven.
Fresh air and sunlight can elevate your performance and re-energize you unlike any gym can…
So, do yourself a favor – go outside once in a while.
Gear Up for Battle
Like the warriors of old…
The Spartans, the Greeks, the soldiers of Genghis Khan, the Zulu warriors – you don't need fancy gadgets – you just need the basics.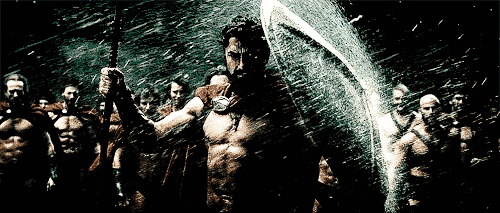 These powerful men of honor didn't have iron weights or fancy cable systems to help them build their bodies…
They had just a few training tools, their natural surroundings and the determination to be better.
So, tap into that energy…
But before you do – use the proven science of our day to make sure you're set.
Invest in quality athletic shoes with good traction to conquer any terrain…
For your training tools – carry resistance bands, a lightweight mat and maybe a kettlebell for portable gym equipment.
Other than that – make sure you're hydrated and using some kind of sun protection…
No need to put our skin in danger.
Your Outdoor Arsenal
Now that we've covered our bases…
Let's talk about a few of the ways you can use the outdoors to build your Conan-like physique.
I'm not saying you need to build your own Wheel of Pain…
You just need to take a look around and see what nature has provided.
Here are a few exercises you can do to help get you started…
Rocky Ridge Push-Up: Perform a push up as normal – but use an incline (meaning put your feet up on something – not your hands) for added challenge.
Tree Squat: Find a sturdy rock, tree or bench to hold for stability as you perform deep, knees-over-toes squats.
Tree Branch Pull: Replace the pull-up bar with nature's original pull-up bar – a branch.
Rock or Log Lifts: Nature's dumbbells are everywhere – and the fact that they're not perfectly balanced helps strengthen stabilizing muscles. Almost ANY lift you can do with a barbell or dumbbell – you can do with a log or rock.
Hill Lunges: You've never truly lunged until you've lunged uphill – add extra Conan points if you push something heavy while you do it.
The Barbarian Workout
Are you ready to try training like a barbarian?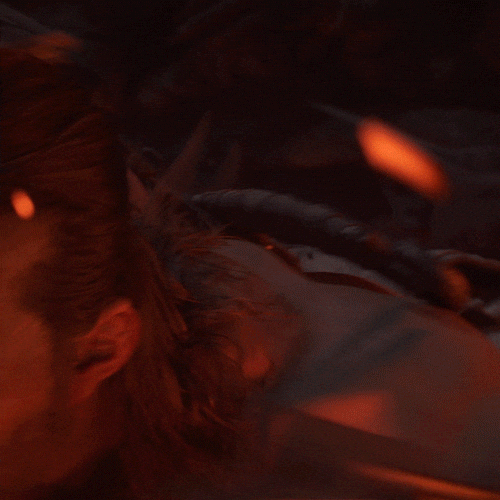 Looking for those Conan-type of gains?
We got you…
Try this sample routine:
Warm-Up: Dynamic stretches and a light jog to activate muscles.
Circuit Workout 1: 
Rocky Ridge Push Ups – 4 sets till failure
Log/Rock Ground Press – 3 sets till failure
Close-Grip Tree Presses – 4 sets till failure
Tree Squat – 4 sets till failure
Hill Lunge – 1 set of 300 each leg or till failure.
Circuit Workout 2: 
Tree Branch Pull Up – 4 sets till failure
Tree Branch Row – 3 sets till failure
Log/Rock Curls – 4 sets till failure
Hill Lunge – 1 set 300 each leg or till failure
Log Stiff Legged Deadlift – 3 sets till failure 
Give it a try…
I bet you're surprised how big of a pump you get.
You Can Train Like A Barbarian And Get HUGE
Now, here's the thing…
If you stick to a routine like this – you can ABSOLUTELY put on size.
It comes down to the work you put in and then feeding the growth…
How do barbarians feed growth?
Protein… and lots of it.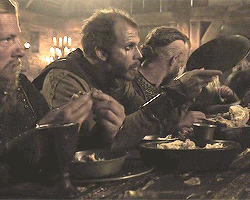 You don't need iron or cables or any of the stuff you can get in your modern gyms…
You just need to have the hunger and passion for putting on size.
I mean, why settle for the confines of a gym when you can make gains outside as well?
Switch it up..
Get some sun on your face.
Outdoor workouts offer freedom, fresh air and a connection to the world around you that no gym can match.
So, step outside and into the wild…
Make Conan proud. 
"To crush your enemies, to see them driven before you and to hear the lamentations of their women." – Conan the Barbarian
Editor's Note: You can train like a barbarian – but if you don't feed those muscles – you'll be built more like Conan O'Brian than Conan the Barbarian. Protein is KING – and if you want to ensure you're getting the purest and most delicious protein possible – you'll want to get your hands on some ISOFIT. This whey isolate will change your life – Conan would KILL for something this good. Grab some ISOFIT today to feed your barbarian gains!  
---