Recently, Vitamin Shoppe held their annual Wellness Summit – where they discussed all the biggest trends in the health and fitness industry – and one of the biggest trends going today is hydration. Why is hydration science so hot right now? Let's get into this…
You wouldn't think a basic human function would become big business…
But hydration is a hot topic.
Now, if you're one of those people carrying around a gallon of water, you're probably thinking you're ahead of the curve…
But you'd be wrong.
The science of hydration has evolved – as we're moving well beyond just H20.
We're talking REAL hydration…
Something that started decades ago with the OG of full hydration: Gatorade.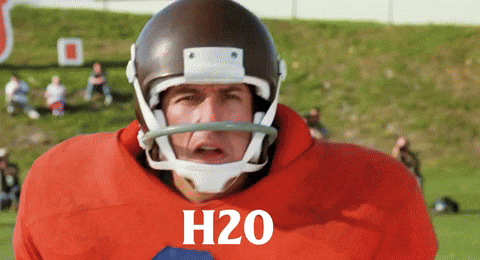 Do you know how Gatorade came to exist?
The formula was created in the 1960s by a team of researchers at the University of Florida – including the "godfather of hydration" – Dr. Robert Cade.
The original sports drink was the perfect blend of science and sport – formulated to combat dehydration and replenish essential electrolytes – the name comes from the U of F's mascot: The Florida Gator…
Hence the name "Gator-ade".
It was a scientific discovery that would change sports forever…
But we've come a LONG way – even since then – as hydration isn't just for pro (or aspiring pro) athletes.
Today, more people play sports than ever…
Even your regular Saturday pick-up basketball games can be extremely competitive – and if there's one thing they all have in common – is they sweat out all their nutrients during some of the longer and/or hotter days.
Why Is Hydration Science So Hot Right Now?
Why has hydration become so popular?
Well, because like everything in this world – performance is important to EVERYBODY – not just professionals.
Hydration science is taking center stage because more and more – the research proves that when you're properly hydrated – you perform at your best…
And in a world where high-performance expectations dominate our daily lives – everybody's looking for an edge.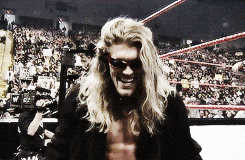 That edge may just be found in hydration, because staying hydrated is not just about satisfying thirst…
It's about fueling our bodies with the right ingredients to ensure optimal performance (and overall health too).
With that in mind, I wanted to talk about some of the ingredients that are changing the game…
Taurine: The Amino Boost
This amino acid has been widely researched for its role in enhancing exercise performance and overall hydration.
A study published in the European Journal of Applied Physiology (1) revealed that taurine supplementation improved endurance capacity and reduced exercise-induced dehydration…
Making it a vital ingredient in hydrating formulas.
Now, it should surprise nobody that it's a member of the amino family that has come to the rescue…
As we've learned a lot about these tiny building blocks of life.
I'm sure there's a lot we don't know about them…
And can't wait to see what we discover about them next.
CPPC: Performance Juice
I know it's a mouthful – and may even sound like something out of communist Russia…
But calcium potassium phosphate citrate is a revolutionary when it comes to making sure you're not as thirsty as you could be.
Combining the essential electrolytes calcium, potassium, and phosphate in citrate form…
This powerful ingredient goes a long way to ensuring your body finds its optimum fluid balance.
Research published in the British Journal of Nutrition (2) demonstrated that a balanced intake of calcium and potassium effectively supports hydration… ensuring that vital bodily functions remain optimal even under strained conditions.
And it doesn't take a British researcher to understand that if your vital bodily functions are optimized…
You're going to perform better.
If you FEEL good…
You tend to perform well – and calcium potassium phosphate citrate can definitely help you feel incredible.
The Brazilians KNOW Hydration
Have you ever been to Brazil?
I have…
Went on a 10 day visit back in 2012 to train some BJJ at my professor's home school in Fortaleza – and it was one of the greatest trips of my life.
After training in the equatorial heat – hydration was DEFINITELY an issue…
And it was there on a beach in that Brazilian state that I was given a chilled coconut and a straw.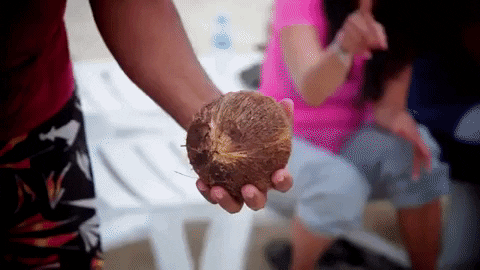 After drinking the "milk" – the vendor opened it up – and I ate the pudding-like meat for one of the most delicious post workout meals I've ever had.
Did you know that coconut water is known for its natural electrolyte?
I sure didn't sitting on the beach in Brazil…
But a study conducted by the Journal of the International Society of Sports Nutrition (3) found that coconut water replenishes body fluids and electrolytes similar to commercial sports beverages…
Making it nature's own version of Gatorade.
Brazilians were ahead of the curve.
Sodium Bicarbonate Ain't No Salt Substitute 
Wait…
Salt made this list?
That doesn't make sense, does it?
Now, while some may dismiss sodium as "bad" when it comes to hydration – sodium bicarbonate is definitely different.
It helps buffer lactic acid buildup during intense exercise…
Meaning with sodium bicarbonate in your system – you can workout longer and harder – as your muscles won't break down as fast.
A study published in the Journal of the International Society of Sports Nutrition (4) showed just how beneficial sodium bicarbonate is to both hydration and exercise performance.
If adding a little of this to your routine – you knew you could not only help optimal hydration – but also boost your endurance…
Why wouldn't you?
Why Is Hydration Science So Hot Right Now?
So….
Why is hydration science so hot these days?
It's simple – because even weekend warriors want to perform at their very best.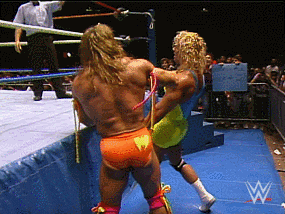 And the bottom line is…
The importance of hydration cannot be ignored.
Even more – the right ingredients can make all the difference in maintaining peak performance and well-being.
There's enough research out there that if you truly wanted to know the best way to keep hydrated for performance…
All you'd need to do is look.
But then again – you wouldn't need me – so don't bother!
I'll do the looking…
You just do the reading.
So…
Whether you're a pro ready for the big leagues – or just a regular Joe who wants to win – if you want to perform to your very best…
Stay hydrated!
"For breakfast, I try to get my first serving of fruits and nuts for fuel. I'm completely addicted to coconut water for the electrolytes and hydration." – Michelle Forbes
Editor's Note: Hydration may just be making the rounds for the rest of the world – but here at Nutrex – we've been working on perfecting the ultimate formula. If you're looking to perform at your best – then you'll want to grab some EAA+HYDRATION. Not only is this stuff incredibly refreshing – but with MULTIPLE flavors to choose from – you're going to love drinking it. Get ready to smash the competition – get your EAA+HYDRATION here. 
---