Though we've had decades of scientific advancement since the Golden Age of Bodybuilding – a lot of the techniques and mentality of the pioneers of this time – are still relevant today. Is Old School BETTER than New School when it comes to gains? Let's get into this and find out…
I don't care what anybody says…
Old school IS cool.
Call me a dinosaur…
Call me a boomer…
Again, I don't care…
I said what I said.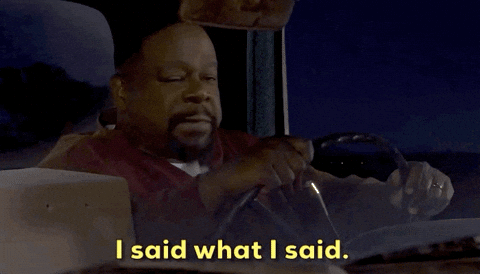 Whether it's cars and clothing…
Or music and actors – everything "old"- just seems to have that little something extra.
My theory?
We've become a "throw away" society…
Meaning that while technology advances – it becomes cheaper to buy something new – rather than fix what we had.
It just seems like older stuff was just made better…
It was made to last – so it had better craftsmanship.
I remember the card doors of my 1979 Mercury Cougar (I didn't get it NEW – my grandfather traded for it when I was old enough to drive about 10 years after that car came out – I'm not THAT old, ya jerks) – it was so heavy…
When you closed the door – it rattled the car – which that extra weight came in REAL handy when I wrecked it my senior year of highs school.
Now, this isn't me bagging on the new generation or anything…
I just wanted to give a shout out to the people and things that paved the way to where we are now.
The truth is – I LOVE technology and new discoveries…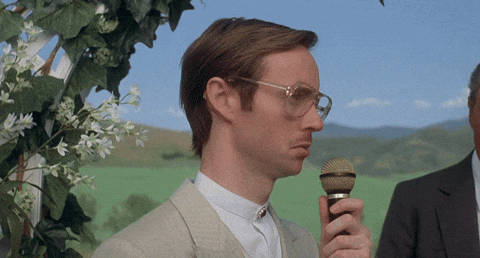 But every once in a while – we get reminded that the old ways and old things – are still pretty friggin' cool…
And that goes DOUBLE for strength training.
Is Old School Better Than New School? 
For a time – bodybuilding was dying – due to the rise of the mass monsters.
While these freaks were amazing to see – we lost some of the aesthetics of what brought bodybuilding to the forefront of American culture.
Luckily, the rise of classic physique may revive the sport…
But it got me thinking – if we're going back to the way things were – maybe there are some training techniques that we've forgotten about that could be beneficial today.
So, I figured we could take a look at some of the training regimens of three of the most intriguing names of the Golden Age of Bodybuilding – and see if there is anything we can pluck from the past – and put into practice now.
So, let's take a trip down memory lane, shall we?
Arnold Schwarzenegger: The Austrian Oak… of Gains
If you're going to start ANYWHERE – you have to start with THEE name in bodybuilding…
Arnold.
The bodybuilder went from the stage to the screen – becoming the Terminator – before throwing his hat into the political arena and becoming the Governator of California.
And while more people knew him for his movie roles…
Many of us know that NONE of that would have happened had he not had one of thte most incredible physiques in history.
This dude knew how to sculpt his body to 1970's-era perfection…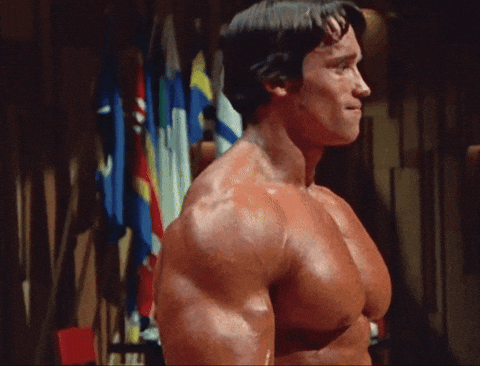 But what was his training technique of choice?
High volume, baby!
Arnold believed in pumping up those muscles with multiple sets and high reps.
He'd hit the gym with a ferocity that's still inspiring even 50 years later (watch Pumping Iron and you'll know EXACTLY when I'm talking about)…
And guess what?
His method still holds up today…
Research shows that high-volume training can trigger muscle hypertrophy and build serious strength.
Showing us all that Oak knew what he was doing…
And makes you wonder what he could achieve today with today's gyms and nutrition.
Mike Mentzer: The Intensity King
Now, Mike Mentzer may not be one of the biggest names of the era – but he should be…
This guy DEFINED "intensity" – and by all accounts – personified that same attitude.
However, he took lifting to a whole new level – pushing the boundaries of effort and determination.
His training philosophy revolved around Heavy Duty Training – where he'd focus on fewer sets but with maximum intensity and maximum weight.
He'd do 1-2 sets max – but all-out effort – with as heavy as weight as he could manage.
Picture a mustacheod barbarian, looking very much like a 1800's-era boxer – screaming like a warrior on every rep…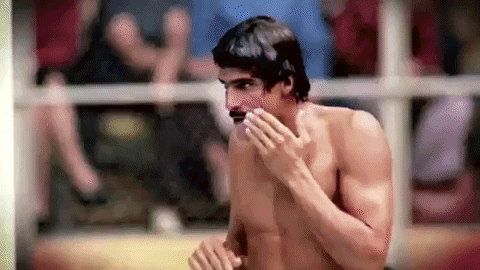 From the stories say – it was a sight to behold, my friends.
That being said, just like with Arnold's high volume training…
Science backs up the power of intensity.
Research shows that high-intensity training can stimulate muscle growth and boost strength gains – and anecdotally – I can attest…
I used this method for a few years – and got incredibly strong – though, my joints are paying for it now.
I think if I would have cycled my workouts – I'd have been better off – but that's why wisdom comes with age.
So, when you feel like you're giving 100$% effort – channel your inner Mentzer and embrace the intensity!
Tom Platz: The Quadfather
The Golden Friggin' Eagle.
You may not know who Tom Platz is – but I bet you've seen him…
He's the man with the most legendary quadriceps in the history of bodybuilding.
His leg development was out of this world – and shocked everybody who saw him in shorts.
Platz was all about pushing the limits – demolishing leg workouts with mind-blowing intensity…
He'd squat like there was no tomorrow – but it was his full range of motion – going deep and embracing the burn like a champ that separated him from the pack.
And science proves that Platz had a point.
Research shows that squatting deep activates more muscle fibers – especially in the quads – and the more activation…
The more potential for growth!
So, next time you hit leg day – take a page out of The Golden Eagle's book – and go DEEP!
Old School IS Cool
See?
After going through the history books – we've found THREE training philosophies we can add to our own stories.
Whether you want to go high volume, super intense or get a deep stretch…
We've got the input from three of the most famous pioneers of their era.
I can say without a shadow of a doubt – I've done them all…
And the truth is – they're all brutal – and they all WORK.
Even if the youngin's of today think they know better…
Taking their techniques and routines from some of today's biggest names…
The fact is – they should be looking backwards – instead of forwards.
They should build a foundation first…
And you could do worse than using these "old school" names as inspiration.
Everything old becomes new again…
And after reading this – you're ahead of the curve.
"I'm not a Twitterer, I'm not a twerker, I'm not a Facebooker. I am a … nothin' … I'm old school." – Michael Jordan
Editor's Note: Talk about "Old School" – did you know that OUTLIFT is the "OG" of Clinically-dosed pre-workouts? It's true! It's the original – and there's a reason why it stands the test of time… because it's LEGIT! If you want to take your workouts to Mentzer-like levels – then you need to grab some OUTLIFT today! I guess Shawn is right – old school IS cool. Order your tub HERE!
---