What happened, America? Over the past 30 years – the US has become one of the FATTEST nations on earth – and it's time for a change. See how we can make America fit again with these three solutions.
Now, if you're reading this…
Odds are – the subject material isn't ABOUT you.
It is about America – and Western Society in general – and how we're putting on the LBs at an alarming rate.
So, this isn't about you…
But it IS important information that could help you convince somebody to get off the f**king couch and do something about their health.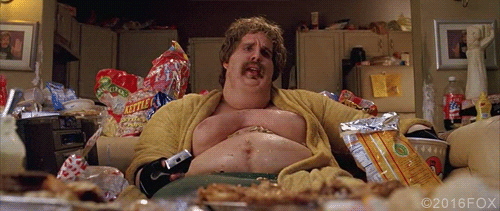 Even the fittest people in the world know or love somebody that needs to lose weight – like a mother, a brother, a buddy or a BFF…
If that's you – if you know or love somebody that needs to shed some pounds…
Then this IS for you.
Because, let's face it…
America has become one of the chubbiest countries in the world – and it's NOT because we're all just blessed with "big bones".
It's because many of us sit on our asses all day and eat nothing but garbage.
But don't worry, fam, I'm here to give you the lowdown on why we're so freaking huge…
And how we can start making moves (literally) to get back on track.
America… WTF Happened?!
First off, let's talk stats…
According to the CDC, over 42% of American adults are obese.
FORTY-TWO PERCENT!
And that number has been climbing steadily over the past few decades.
But it's not just the adults…
1 in 5 American children and adolescents are considered obese as well.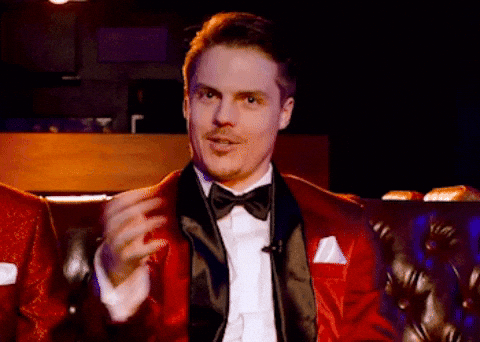 So why have so many of us become so dang fat?
Well, first of all…
Many of us just don't move enough.
As a whole, we're becoming a nation of couch potatoes…
Glued to our screens and not getting up to do anything.
Instead of going for a run or hitting up a pickup basketball game…
We binge-watch something on Netflix and order a pizza – all while guzzling a 2-liter of Coke.
And hey – I can be guilty of it too…
There are times when I'm just too sore or too tired to go to the gym – but those times are FEW and FAR between.
Oh…
And rather than binge watching Netflix – your boy's probably in some firefight playing Call of Duty (COD to all you gamers out there).
Luckily, I stay disciplined more than I don't…
Because I know how slippery the slope can become.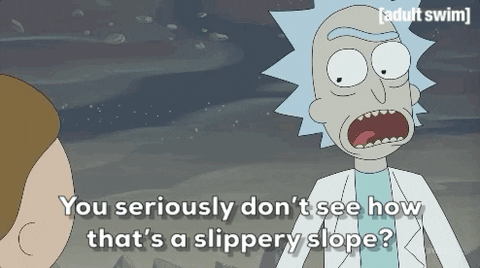 Even more – I know it doesn't take much to keep in relatively good shape…
Research shows that just 30 minutes of moderate exercise a day can significantly reduce your risk of heart disease, stroke, and other health problems.
Make America Fit Again
If you're looking to inspire somebody to get moving…
Tell them it won't take long.
Figure out a walk that's about 15 minutes away – there and back is your 30 minutes and… BAM! Bob's your uncle.
But like I said, it's not just our inactivity that's causing the problem…
Our diets are absolute trash too.
Fast food, soda, and other processed junk make up a HUGE part of the "typical" American diet.
This is important because it's not just about the calories – it's also about the QUALITY of the food we're putting in our bodies.
A diet high in processed foods and sugar has been linked to obesity, diabetes, and other health problems.

So, tell Uncle Rick to put down the Big Mac and grill up a REAL burger (90/10 of course).
Okay, okay, enough with the depressing shit…
Let's talk solutions.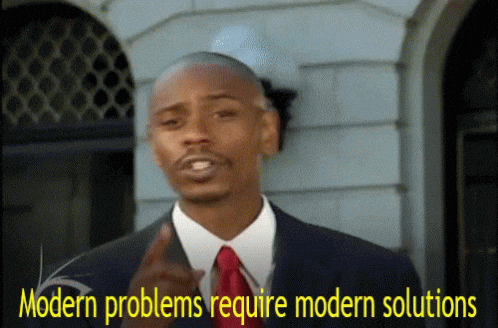 Here are just THREE things we can do to get America moving again:
Find an activity you actually enjoy
The key to getting more exercise is finding something you ACTUALLY like doing.
If you hate running – then DON'T run.
There are literally COUNTLESS other activities you can do OTHER than jogging (or "yogging" – as Ron Burgandy would put it).
Try out different activities until you find something that's fun for you. Maybe it's dancing, maybe it's skateboarding or kung fu…
Maybe it's just going out and walking your dog.
It doesn't matter what it is…
What matters is that you'll ACTUALLY do it.
The more you enjoy the activity…
The more likely you are to stick with it.
Make It Social
Sometimes… being alone SUCKS.
If you know somebody having a hard time getting moving…
Go with them.
Exercising with friends or family can make it more fun…
And helps keep you accountable.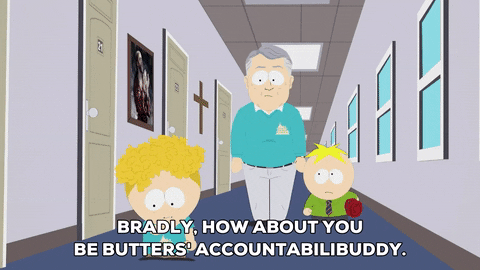 Instead of going out to eat – plan an activity – and make it regular.
And not one of those bullshit, "Oh.. we should do this more often" kind of things…
I mean make it a part of your schedule.
Maybe there's a Japanese garden you can explore…
Or maybe a trail you can walk and talk on…
Doesn't matter…
Make it social – and it's more likely to stick.
Plus…
You'll get to spend time with people you care about – which research has ALSO found has a positive effect on your health.
KISS: Keep It SMALL Stupid
You ever try to make a big change?
It RARELY works…
If you want something to stick – it's better to start small.
They don't have to become a gym rat overnight to see results…
Start by making small changes to their routine – like taking the stairs instead of the elevator – or going for a walk during their lunch break.
Even a little bit of movement can make a big difference in overall health.
But trying to go for the gusto right out of the gate is a recipe for failure (for MOST people… not all)…
So, better to keep it in small increments in the beginning – and work your way up from there.
While it's true that America's got a big old problem with inactivity and bad diets…
it's not too late.
Just like Ebeneezer Scrooge – we've got time to change.
We can get back in shape…
We can make America fit again. 😉

"There is an obesity epidemic. One out of every three Americans… weighs as much as the other two." – Richard Jeni
Editor's Note: America may be losing the battle with pudge – but the battle's not over. Arm yourself with the best weapons you can – our Pudge Destroyer Stack can help kick start any weight loss journey. See why Michael H gave it ⭐⭐⭐⭐⭐ and said, "Best fat burner on the market. Helped me get the holiday weight off in just 2 weeks!" – get your Pudge Destroyer Stack by clicking HERE.