When it comes to fitness – we often focus on diet and exercise – but very few of us give any forethought to one of the most important aspects of health: sleep. Sleep is CRUCIAL for gains and we're about to explore how the vital role rest plays in achieving your fitness goals. Let's get into this…
When you think about fitness, lifting and gains…
What comes to mind?
Probably gyms full of weights, chugging protein shakes, and pretending to enjoy kale smoothies while dreaming of a big fat slice of pizza.
We love to hit the gym – often with the kind of excitement as a kid in a candy store…
But in our quest to get bigger and stronger – we've been overlooking one of the most overlooked aspects of muscle growth and overall health: sleep.
Yup…
While most of us have no problem counting reps – very few of us give a moment's thought to counting sheep.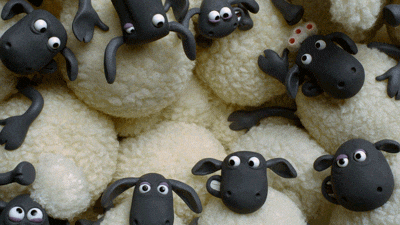 And it makes sense…
It's not like sleep is a dumbbell, a machine, or supplement – it's a function of our biology.
You might be thinking, "Who needs sleep when there are gains to be made?"
One of my favorite quotes is from Conan…
"Life is for living – enough time for sleep in the grave."
But the more research I do into the best ways of getting bigger, stronger and better…
The more I realize that sleep is crucial for gains – and we should be doing whatever we can to get as much sleep as needed to hit our goals.
You ready to grow?
Then let's get into this…
Sleep Is CRUCIAL for Gains
Sleep isn't just for beauty…
It truly is for gains!
Recent studies have shown that sleep is a cornerstone of any successful fitness routine because it's during sleep that our bodies undergo critical repairs and adaptations.
While we're awake – our body has to divide its energy between MORE of our biological processes when we're up and moving around…
At night – that's when the magic happens – and your body is able to do the repair work.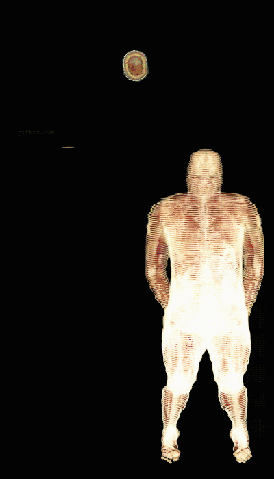 Consider this: deep sleep is when your body releases growth hormone – one of the critical factors for muscle repair and growth.
A study published in the "Journal of Applied Physiology" in 2010 highlighted this phenomenon.
You sleep – your body fixes the damage you inflicted upon it during the day…
So, skimping on sleep means missing out on those gains you've been working so hard for.
So, instead of staying up late and scrolling social media – turn the lights out earlier – get some QUALITY rest.
Sleep: The Ultimate Performance Enhancer
You might think that sacrificing sleep to get more training hours is a smart move…
Well, think again.
A study conducted at Stanford University in 2007 found that athletes who prioritize sleep perform significantly better than those who don't.
Sleep improves reaction time, endurance and overall physical performance…
But there's an even BIGGER benefit than these.
Being well rested also leads to an elevated sense of well being.
While most people don't see this as a metric to measure performance – the simple fact of the matter is – it should.
Ask any competitor how they feel…
Odds are you will get better performances out of those who FEEL good – rather than those who are nervous, anxious or emotional.
I've always gone by the metric, "If you look good – you feel good… if you feel good – you perform good."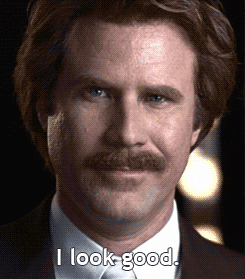 And it hasn't proven me wrong yet…
So, the next time you contemplate that late-night training session – remember that a good night's sleep might be the real game-changer.
Weight Management
Maintaining a healthy weight is a common fitness goal…
However, a study from the "American Journal of Clinical Nutrition" in 2004 suggests that sleep deprivation disrupts hunger hormones – making you more prone to overeating.
How weird is that?
Staying up late often leads to boredom…
Boredom often leads to late night snacking…
Late night snacking is the bane of weight loss journeys everywhere.
Proper sleep helps you make better food choices and manage your weight…
So, if you're struggling to shed those extra pounds, start by improving your sleep patterns.
Mental Toughness
Fitness isn't just about the body…
It's also about the mind.
A study published in the "Journal of Sleep Research" in 2009 shows that sleep-deprived individuals experience higher levels of stress and reduced motivation to exercise.
Makes sense right?
If you're tired – you're more irritable…
If you're irritable – the last thing you want is to be around people anywhere – especially the gym where you may need to wait for a machine as a gaggle of high school kids in pajama pants and Crocs hogs it.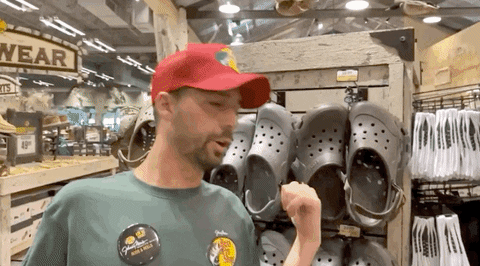 But it goes beyond that…
Without adequate rest – it becomes harder to push through workouts and stay mentally sharp.
Again – if you're tired – the last thing you want to do is push yourself even harder…
You want to go through the motions and just get home – meaning you're not pushing your boundaries…
So, don't underestimate the power of sleep in boosting your mental toughness.
Practical Tips for Better Sleep
Sleep is crucial for gains, yes…
But it's so much more.
So, how can you ensure you're getting deep, quality sleep?
Well, here are some practical tips to improve your sleep quality:
Maintain a consistent sleep schedule.
Create a relaxing bedtime routine.
Make your sleep environment comfortable and dark.
Limit caffeine and alcohol intake – especially in the hours leading up to bedtime.
Stay active during the day to promote better sleep at night.
Turn off electronics at least one hour before lights out.
Keep TV's out of your bedroom.
Sleep in a cold environment.
Sleep is important…
It's not a sign of weakness but a smart strategy for success.
Quality sleep supports muscle growth, enhances physical performance, aids in weight management and fortifies your mental toughness.
So, the next time you're tempted to sacrifice sleep for the sake of more reps, remember…
You may be sacrificing your gains instead.
Sweet dreams!
"Sleep is the best meditation." – Dalai Lama

Editor's Note: Sleep IS crucial for gains – science proves it. Our nighttime rest can make us or break us – and this is why you should be making the most of your down time. ANABOL PM was designed to not only help you sleep – but to boost your gains by up to 4X MORE than you would normally. Powered by RipFACTOR® – ANABOL PM could be the game changer you've been looking for – plus its sleep support will have you sawing logs in no time. Grab some ANABOL PM today and sleep better tonight!
---