Have you noticed you're not growing as much as you used to? Having trouble hitting that new PR? According to research, creatine may be the key to powerful gains – and you should probably add it to your daily regimen… it's SCIENCE!
Your gains?
Yeah… they suck.
Now…
I don't mean YOUR gains in particular – I'm talking about the editorial "your" – not meaning you in particular… but somebody's for sure.
Though, if we're being honest, odds are – unless you're geared up to the gills – your gains aren't coming as fast as you'd like.
I'm convinced it's one of the curses left over from the Old Gods…
That being said – there is a natural solution to bursting through those plateaus.
If you're looking to add some serious strength and size… then listen up – cuz I'm about to drop some knowledge on ya.
Today we're talking about the holy grail of supplements…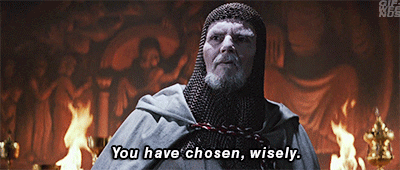 Creatine.
Specifically, creatine monohydrate.
Now, I know what you might be thinking…
"Why the f**k are we talking about creatine? That stuff's been around for years!"
Why?
Because the stuff works.
Yes, by now most people realize that creatine is a natural substance found in your body and that helps your muscles produce energy…
They also know that by introducing more creatine to your system – you can increase your muscle's energy production.
Creatine May Be The Key To POWERFUL Gains

Believe is or not…
Creatine is as close as you can get to nature's anabolics…
Research shows it helps in muscle performance and people have used it to great effect.
Brian Shaw, four-time World's Strongest Man, says: "I've been using creatine for years and it's one of the most effective supplements out there for building strength and muscle."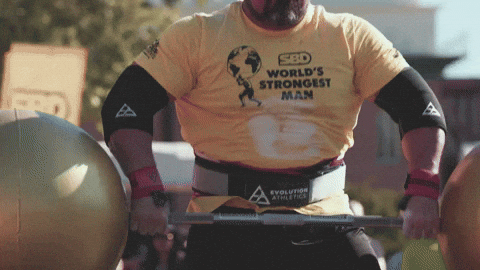 He's right of course…
But he's not the only strongman to embrace the creatine kick.
Eddie Hall, former World's Strongest Man and deadlift world record holder, adds: "Creatine is a game-changer for anyone looking to get stronger. It's a staple in my supplement routine and I wouldn't go without it."
But it's not just the strongmen who swear by creatine…
NFL players, MLB players and even MMA fighters use it to boost their performance in the gym and on the field.
NFL linebacker Von Miller says, "I've been using creatine for years and it's helped me become a dominant force on the field."…
MLB player Christian Yelich says: "Creatine is a must-have for any athlete looking to improve their strength and power."…
And UFC fighter Nate Diaz says: "Creatine is one of my go-to supplements for increasing my power and explosiveness in the octagon."
Those are some BIG names in their respective worlds…
But you don't have to just take their word for it…
Let's take a look at the research.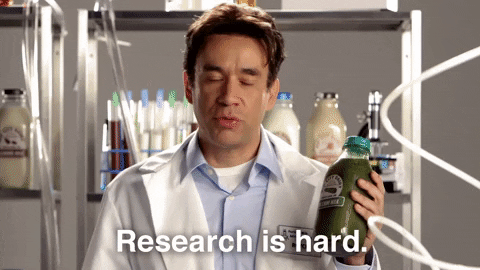 Studies Back Up The Hype
MULTIPLE studies have shown that creatine supplementation can increase muscle strength and size – as well as improve performance in high-intensity activities.
One study published in the Journal of Strength and Conditioning Research found that creatine supplementation resulted in a significant increase in bench press and squat strength compared to a placebo group…
Another study published in the International Journal of Sports Nutrition and Exercise Metabolism found that creatine supplementation led to an increase in muscle fiber size and overall muscle mass.
That's HUGE…
But as useful as creatine is for adding size and strength – it's not just about building muscle and power.
Creatine can also help with recovery and endurance…
A study published in the Journal of the International Society of Sports Nutrition found that creatine supplementation reduced muscle damage and inflammation following a high-intensity workout – thus allowing for faster recovery and improved performance in subsequent workouts.
Work harder…
Work more…
That's how you become dominant in whatever your sport or hobby is.
So how do you take creatine?
There used to be delicious drinks that used sugar to "drive" the creatine to the muscles…
But that way of thinking is antiquated.
Now, the most common form of creatine is creatine monohydrate – which is generally available in powder or pill form.
The recommended dosage for creatine monohydrate is 3-5 grams per day – taken before or after a workout.
Also, it's important to drink plenty of water when taking creatine – as it can cause dehydration if you don't keep enough H20 in your system…
Now…
Let's address the 500 pound gorilla in the room (no, not me, ya jerks!).
Is Creatine SAFE?
Some people are hesitant to take creatine because they believe it's a "dirty" supplement that will cause unwanted side effects…
But the truth is – creatine is one of the safest and most studied supplements out there.
In fact, a study published in the Journal of the International Society of Sports Nutrition found that long-term creatine supplementation had NO adverse effects on kidney or liver function.
Of course, as with any supplement – there is always the potential for individual differences in how your body reacts to creatine.
Some people may experience mild side effects like bloating or stomach cramps – but these can often be avoided by sticking to the recommended dosage and staying hydrated.
The bottom line?
Creatine works…
Even more?
EVERYBODY can take it?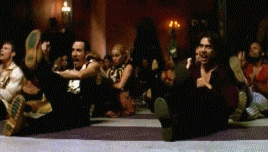 It's not just for dudes and serious athletes looking to put on size and strength…
Women and hobbyists alike can take it too if they're looking for better performance in whatever they do as well.
I know of plenty of competitive female jiu jitsu athletes that take creatine daily…
And they KNOW when they're not on it.
Their performance suffers…
Showing just how powerful this proven supplement could be.
So…
Do your gains suck?
Time To Add The "Holy Grail Of Supplements" To Your Routine?
Have your workouts been lacking?
Have the boys been making fun of your failed attempts at a new PR?
Well, here's your solution…
Staring you right in the face.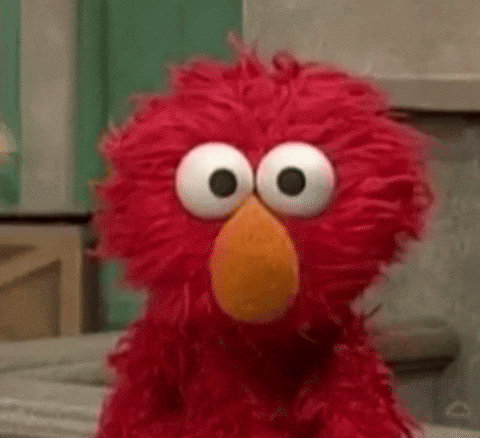 If you're not using creatine daily…
You're selling your gains short.
If you want to take your gains to the next level, then creatine is where it's at…
Just remember to drink plenty of water and follow the recommended dosages to avoid bloating and crapping your pants.
I don't want any of you coming at me with your stained drawers crying, "Look what you made me do!" 💩💩💩
But don't forget, supplements are just that – supplements – it's not a crutch…
As Brian Shaw says, "Creatine is a tool in the toolbox. It's not the only tool, but it's a damn good one."
So…
Add this sucker to your daily regime – and see if you don't bust through your plateaus sooner rather than later.
Turn those gains from 💩💩💩…
To 💪💪💪.
No need to thank us…
"If you always put limit on everything you do, physical or anything else. It will spread into your work and into your life. There are no limits. There are only plateaus, and you must not stay there, you must go beyond them." – Bruce Lee
Editor's Note: Not for nothin' – but Nutrex has one of the BEST creatine products on the market. CREATINE DRIVE is as pure as you're going to find – and at 5g per serving – it gives you exactly what you need to help you push through plateaus and hit those new PRs. Grab some CREATINE DRIVE today – and turn your gains from 💩 to 💪!