You've heard of "Abs of Steel" – but that's child's play these days. If you want to make a splash – your abs need to be harder than ever before. So, we did a deep dive on the core and which exercises work best to strengthen your most important muscle group. Get titanium-hard abs with this incredible routine. Let's get into this…
Abs…
Let's be honest – if you're reading this article right now – you either have incredible abs, had abs or want abs. There's no in between.
Me?
I've never had the abs of a Greek god – unless that god was Dionysus…
You know, the god of wine and partying?
Kinda fit…
Kinda fat, you know? (Don't you judge me! I'm a defensive lineman, bro… cut me some slack)
Now, right now, I MAY be in the best shape of my life – where I like to say I have "quasi-abs"… (I hate you for making me take a gym selfie)
But I've got a secret: BJJ gives you such a core workout – there's something physically wrong with you if you practice the martial art and don't strengthen your core.
However, not everybody trains jiu jitsu…
So, how can you replicate the core work you get with this sport in the gym?
Good question…
Which is why we're talking today.
I did a deep dive with the team on core workouts – to see if we could come up with the ultimate routine to take your abs from play dough, to granite, to steel, and ultimately…
Titanium!
Is it possible?
Absolutely…
But before we get into explaining how to get titanium-hard abs – we need to talk a little bit about the importance of your core.
The Core: Your Body's Command Center
Before we dive into the workout, let's talk about why a strong core is more important than almost any other body part to train.
Your core isn't just about looking good – it's your body's command center.
It stabilizes your spine, improves posture and makes everyday tasks like lifting groceries or chasing after the bus possible – and somewhat easy.
Without a strong core – we'd be helpless.
Seriously…
Have you ever seen a baby try to sit up?
They look like their drunk and trying to concentrate on what the police officer is saying…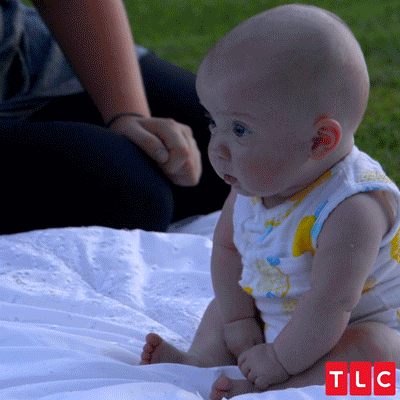 Sure, it has something to do with their head making up like a ⅓ of their weight…
But it also has to do with the fact that they haven't developed their core muscles enough to allow them to sit or anything.
Your core controls EVERY movement you make…
And yet – so many people choose to skip working on it in favor of other, less important body parts – like arms.
If you want any kind of movement – or longevity – then you better be sure to make core work a part of your routine…
Because the last thing you want is to find yourself stuck on a floor when you're 80-years-old without the ability to get up.
Of course…
As important as abs are – they do play a heavy role in aesthetics as well…
Washboard abs have long been the holy grail of fitness – and we're about to chase them down like we're Indiana Jones.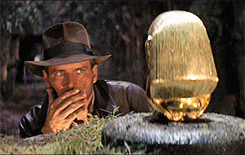 Here's the routine we're going to follow…
The Ultimate Core Workout: Abs of Titanium
Planks: Start with the basics – planks.
But these aren't your grandma's planks…
Hold that position, and while you're at it – imagine you're trying to save the world. The longer you can hold it – the more people you save.
It may sound corny – but it makes the exercise a little more tolerable.
Russian Twists: Grab a weight or a heavy object and twist your torso to either side…
Like you're dodging punches from Chosen in Karate Kid II (if you get that reference, congrats… you're old).
Don't just twist; make it dramatic – and really get that stretch.
Hanging Leg Raises: Hit those lower abs by hanging from a pull-up bar and lifting your legs – start with your knees at first – before moving on to your toes.
I call this a "survival exercise" – because you never know when you'll be hanging from a cliff, bridge or the side of the building…
And having the ability to both hold yourself there AND get your legs up – will go a long way in you surviving that ordeal.
Superman Planks: Do this movement by getting into a plank position and extending one arm and the opposite leg.

You'll look like one of those desert lizards trying to keep their feet cool from the hot sand…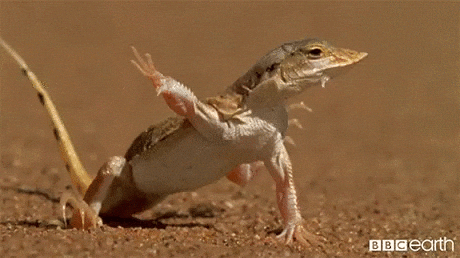 But it'll be worth it.
Bicycle Crunches: Pedal those legs and twist your torso like you're in a bike race – and you might be surprised how tough laying on the ground can actually be.
Do 3 rounds of this routine for time – and you'll have a strong core before you know it.
However…
Abs aren't always about the routine, are they?
The Diet: Fuel for Your Titanium Abs
Nobody likes to talk about this part – but if we're going to have an honest conversation about abs – I think we have to…
Let's talk about diet.
You can't sculpt a masterpiece with junk fuel.
You can make your abs strong AF – but if you're not minding your macros – you'll never be able to see them.
Load up on lean proteins, veggies and whole grains…
Cut the sugar and processed foods like you're in prison and they owe you money (too violent a reference? Too bad!).
But you knew all of this already, didn't you?
We all know that the presence of visible – the proverbial six pack – is due to 1 of two things:
First, you either have the genetics of a god – and have the ability to eat whatever you want and your abs are always on display…
Or – it's 100% your diet.
Keeping your calories low enough so you don't store fat around your midsection.
That's it.
You either have awesome genetics or discipline in your diet.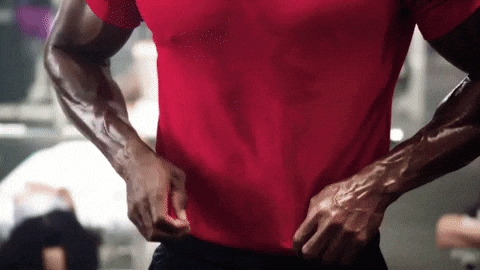 Of course, this doesn't mean you can't have a strong core…
It just may resemble a keg more than a six pack.
Get Titanium-hard Abs
Believe it or not…
We've all got the capacity to strengthen our core.
We may not all have the ability to have a sliced up six pack – but we can DEFINITELY build a stronger core.
With the routine posted above and a proper recovery protocol – such as stretching, foam rolling and getting plenty of sleep…
You can have the core that will last.
And isn't that really the goal?
To live as long as possible with the highest quality of life as possible?
Money is great…
But health is the only REAL wealth we've got.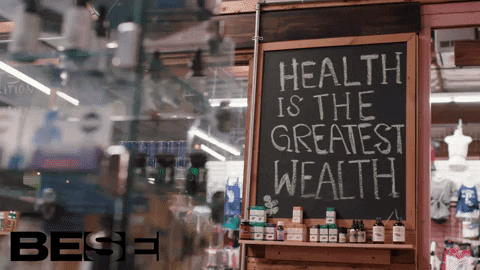 Invest in your future…
Start building your core now. 
"Fitness begins with initiative and continues with consistency. The six pack abs is a byproduct of being healthy." – Hrithik Roshan

Editor's Note: Now that we've given you the ultimate core workout – the question you need to ask yourself is: do I want them to be seen? If your answer is "yes" and have a few stubborn trouble areas – we've got just the thing for you. The Pudge Destroyer Stack is the solution you've been looking for. With a multi-pronged attack – the Pudge Destroyer obliterates chub and turns your body into a fat burning furnace. Check it out here…
---