Can you feel it? The excitement is brewing for the 2023 Mr. Olympia extravaganza – and everybody's wondering -who's going to win. We'll examine who has a chance to win the Big One – and who may surprise us. So, who will win the 2023 Mr. Olympia? Let's get into this…
Ooooooooo…
Things are getting REAL, folks.
Olympia week is HERE…
And to sweeten the pot even better – this year it's in Nutrex's hometown of Orlando, Florida.
Guess who's going to be there?
That's right… ME!
If you're going and see me – say hello. Don't be shy – I may look like a modern-day viking – but I promise you: I won't slice your head off.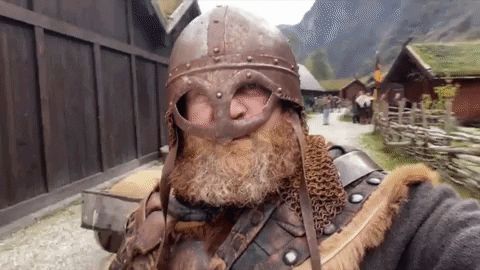 But yeah…
The Olympia is here – and everybody is wondering: Who's going to win?
Now, most people think that Chris Bumstead is going to walk away with the Classic title again…
But we're not talking Classic – we're talking Open Class – where mass monsters rule and aesthetics tend to drool.
So, which freak is going to take the title this year?
Let's dive in…
Who's Will Win the 2023 Olympia? 
While the Classic has gained a lot of popularity over the past few years…
The crown jewel of this contest is the Big Show – the Mr. Olympia (Men's Open).
Believe it or not – this is the 59th edition of the show that launched people like Arnold Schwartzenegger, Lou Ferrigno and Ronnie Coleman into super star status…
It's bodybuilding's Super Bowl – and just like that big game – everybody wants to know who'll win.
Survival of the Fittest
Now, let's talk about the brave souls who will be giving their all on the stage this weekend…
Twenty-four iron warriors initially qualified for this spectacle – but only 21 of them will appear on the contest stage.
Here's the lineup of our iron gladiators:
Hadi Choopan (Iran)
Derek Lunsford (USA)
Nick Walker (USA)
Brandon Curry (USA)
Samson Dauda (United Kingdom)
Behrooz Tabani (Iran)
Tonio Burton (USA)
Ross Flanigan (USA)
Michal Krizanek (Slovakia)
Phil Clahar (USA)
Andrea Presti (Italy)
Hassan Mostafa (Egypt)
Justin Shier (USA)
Roman Fritz (Germany)
Hunter Labrada (USA)
Chinedu Andrew Obiekea (Andrew Jacked) (UAE)
Kamal Elgargni (Libya)
Nathan De Asha (United Kingdom)
Regan Grimes (Canada)
Theo Leguerrier (France)
Charles Griffen (USA)
The Dropouts
You may be wondering, "Wait… I thought there were more?"
Well, there were…
Three contenders who initially qualified for the 2023 Mr. Olympia decided to sit this one out.
Iain Valliere threw in the towel on competitive bodybuilding in September 2023 – but you know athletes…
They retire – and a few months down the line – that competitive itch needs to get scratched – so, we may not have seen the end of Iain Valliere.
However, he's not the only one who said their time on the stage is over…
Two-time Mr. Olympia – Mamdouh "Big Ramy" Elssbiay – followed suit in September to focus on… well, whatever Mr. Olympia champions do in their free time.
And finally, Brett Wilkin had to bow out due to health issues earlier this month…
Leaving us with 21 healthy (ish) competitors ready to battle it out in Orlando.
As for Kamal Elgargni – the 2023 Masters Olympia winner – it's still unclear which contest he'll decide to enter…
But we're looking forward to finding out.
However, it's time to look at the folks that have a shot at winning…
The Front Runners
So, who's at the top of the list?
Well, we have two former Mr. Olympia champions who've thrown their hats in the ring.
Hadi Choopan – the defending champion – is back to defend his title…
And then we have the 2019 Mr. Olympia – Brandon Curry – who finished fourth in the 2022 Olympia.
Both of them are expected to be front and center during pre-judging…
So, get your popcorn ready, folks – this is going to be interesting.
The Underdogs
Now, let's talk underdogs…
If neither Choopan nor Curry emerges victorious – the 18th Mr. Olympia will be crowned.
Derek Lunsford – the 2021 212 Olympia champion – looks to be gunning for the history books…
As he aims to become the first athlete ever to win the Olympia in two different divisions.
Nick Walker – the 2022 Mr. Olympia bronze medalist – is not one to shy away from the spotlight…
He's been busy on YouTube and social media – revealing his progress that might make more than a few of the top guys nervous.
Samson Dauda – the 2023 Arnold Classic champion – also has a pretty good chance to push towards gold…
I mean, traditionally, the Arnold Classic champion has been considered a top contender for the Olympia – and even though Dauda may have ranked sixth overall in 2022 – I'm betting he's ready to bring the heat.
Contenders in Limbo
There's front runners and underdogs…
And then there are those on the cusp.
Hunter Labrada and Andrew Jacked are in the mix…
But they need that coveted first callout to stake their claim.
Labrada finished fourth in 2021 – but slipped to seventh in 2022…
Meanwhile, Jacked secured a silver medal in 2023 – but came out on top in the 2023 Texas Pro.
These two are engaged in a fierce battle to see who reigns supreme in Orlando.
The Wildcards
Now, here's where it gets really exciting!
Michal "Krizo" Krizanek made his Olympia debut last year – landing in 12th place…
But don't let that fool you – if he brings the conditioning to match his size – he could be the dark horse that could steal the whole show.
Nathan De Asha is making his Olympia comeback after a three-year hiatus…
He was a top-10 finisher in 2017 and 2018 – but he hasn't faced some of the elite competitors he'll encounter in Orlando – but with the right shape and poses, he could shake things up.
Then there's Regan Grimes – a former Classic Physique competitor who transitioned to the Men's Open division…
He may be one of the smaller guys – but his shape and proportions pack a punch.
So…
Who Will Win the 2023 Olympia? 
Well, that's anybody's guess as of right now…
But at least you know who's got a shot and which names to keep your eyes on.
It's hard to pick when it's something as subjective as bodybuilding…
Especially as it seems the rise of the Classic class seems to be having an effect on what the judges see in the Open class.
Regardless – it'll be interesting.
Who do you have your money on?
Right now, it's anybody's game…
We'll have to wait for this weekend to find out who put the work in to take home the Sandow.
Can't wait to see who that is…
"Hard work and training. There's no secret formula. I lift heavy, work hard and aim to be the best." – Ronnie Coleman
Editor's Note: The road to becoming Mr. Olympia starts and ends with what you put in your body – and if you want to pack on size – NOTHING beats protein. If you want to get bigger and leaner – the best thing you can do is get the required protein your body needs. We can help you with that – as our protein supplements are at the top of the mountain. If you want to add some size – or maybe even step on the Olympia stage one day – it all starts here. Grab some of our superior protein today!
---